Upcycled Demilich! This round board came to The Shop on the Borderlands as the base for a rather tired bunch of very old miniature figures.
The figures were removed & stripped of their old paint, and I have made this painting on the base. I kept the bumpy texture, which has interacted interestingly with my palette knife, and I've used a semitransparent gold paint to pick out details and add the ghosts of adventurers trapped by dark enchantments. The ghosts change in visibility as the light moves. Quite pleased with the flame-ruby eyes.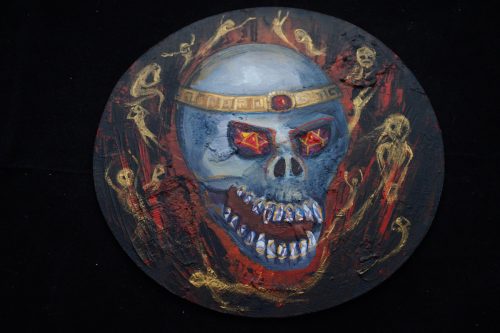 And here's another famous D&D monster: a Beholder, with dagger-teeth and many eyes. I painted this because I wanted to practice painting flamelit flesh tones, and was tired of painting human figures.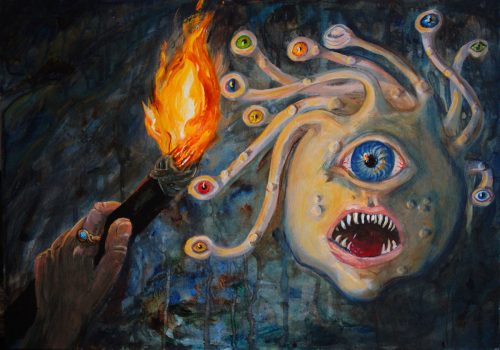 I'm particularly pleased with the ring on the adventurer's finger.