I'd been using the Tumblr social media platform for a while. It had always been a system which didn't have restrictions on the kind of images you were allowed to show there, until they suddenly decided to ban all 'Adult' images.  Obviously, since I'm naturally contrary, this made me want to paint nudes.
So, this is Yavanna, Tolkien's nature goddess character, showing some of her creations to her friend Varda, the goddess of the stars.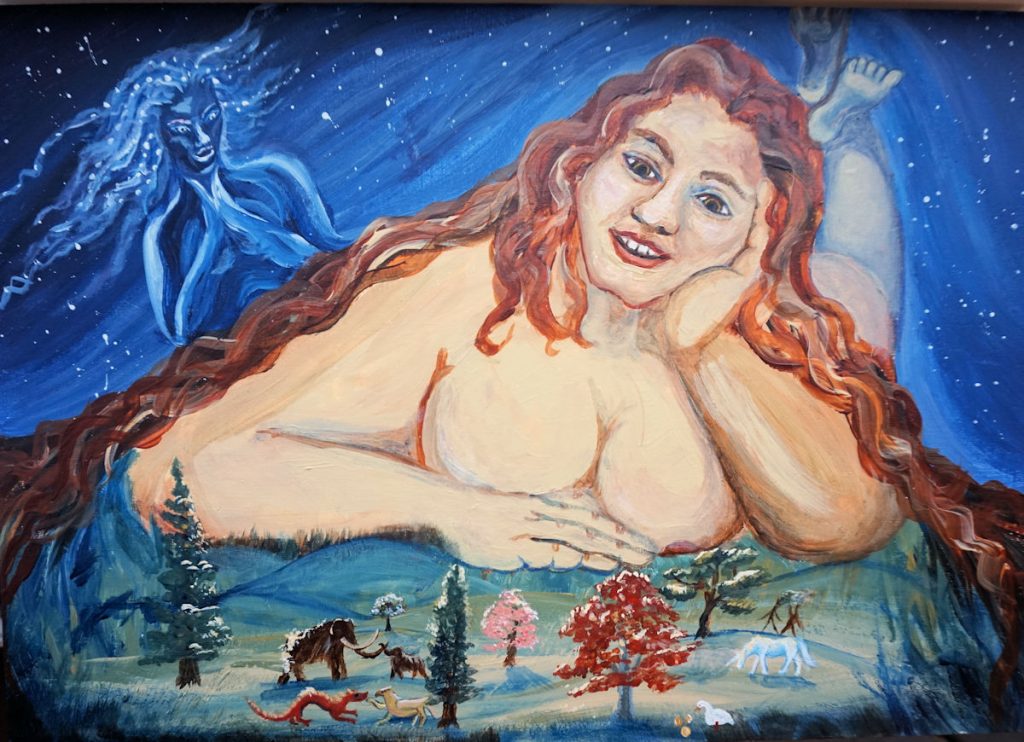 This next one is a scene from my story The Eldar That Were Faithful.  Finrod, on the right, has returned from death somewhat traumatised, and without clothes, and encounters his aunt Nerdanel.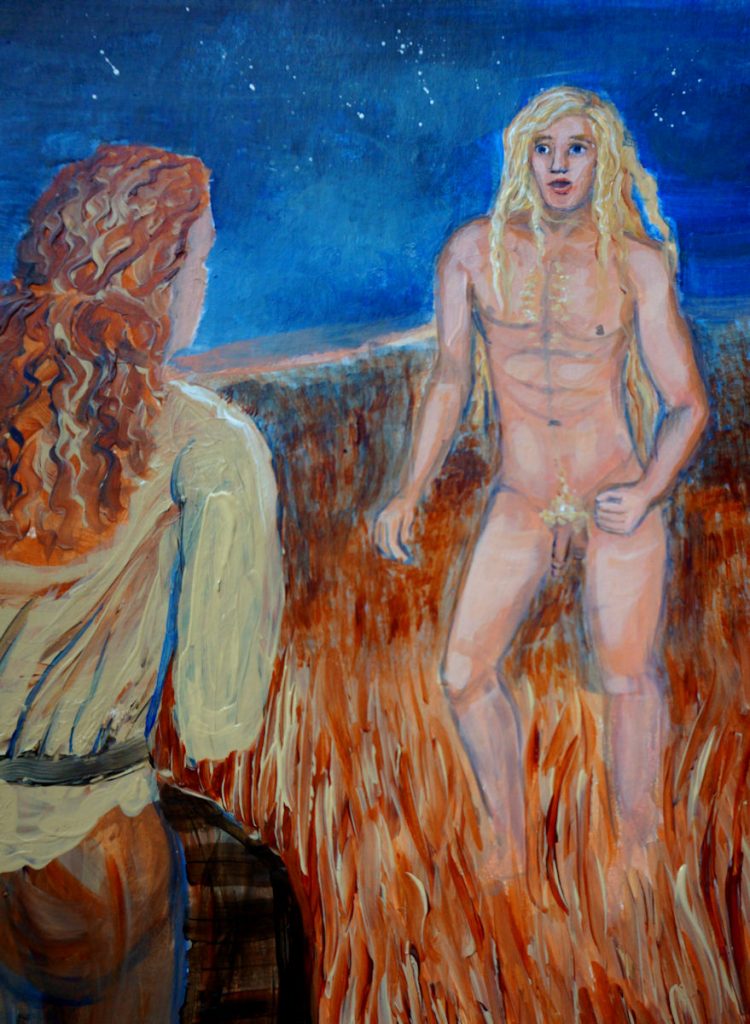 And finally 'The Taming of the Steward'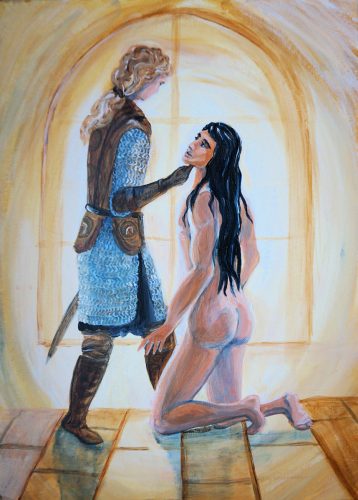 I was chatting about possible titles for a story about Eowyn and Faramir, and someone suggested a steamy romance novel. So I made a cover for it.  above, the painting, and below, the Novel Cover.  If I ever paint an actual novel cover, I must remember that you need more space around the main image than you think you will.
All these paintings are A3 size in acrylic on board.