I was visiting Maldon last week, where my mother grew up. Living in Cornwall, I'm not used to a flat landscape full of wide fields of wheat and barley, and I was delighted to see corn poppies, too, growing among the barley. So I had to paint them.
I also liked the tall forms of oats – presumably left behind by a previous crop – that had popped up here and there among the barley. I painted this one very quickly, sitting in the sun, using inktense watercolour pencils: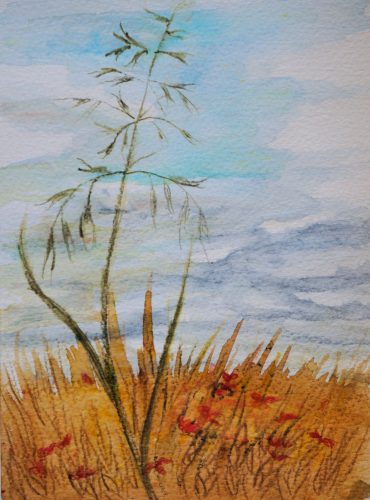 In Maldon, I visited the famous causeway across the River Blackwater where the battle of Maldon is thought to have taken place, more than a thousand years ago, and here it is!