I've painted Tolkien's heroine Lúthien Tinúviel before, but this time instead of painting her dancing in spring among the hemlock-flowers, I decided to go for an autumnal scene suggested by this verse:
He heard there oft the flying sound
Of feet as light as linden-leaves,
Or music welling underground,
In hidden hollows quavering.
Now withered lay the hemlock-sheaves,
And one by one with sighing sound
Whispering fell the beachen leaves
In the wintry woodland wavering.
This was my first version of the painting: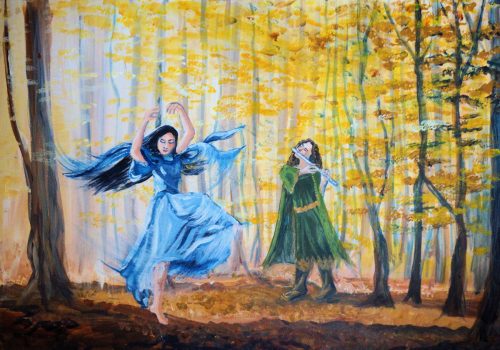 But I felt that it was a little over-bright, and since I happened to be photographing it in the afternoon, I wondered how it would look if I moved it into the light of a directional sunbeam coming in through an open door. It looked like this: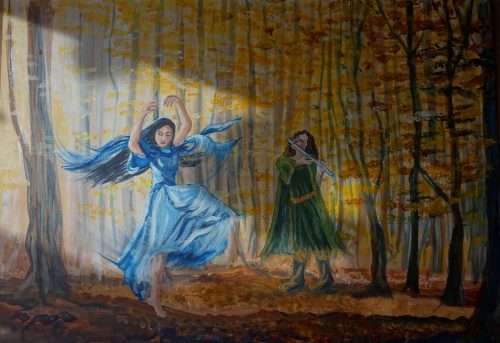 I decided, having looked at it for a bit, that I really liked the lighting, so I gave the painting a dark glaze to replicate the effect: this is the same painting, photographed this time in a dull north light, but painted to show the sunbeam.