I mostly paint in acrylics, but I decided to experiment with mixed media for these paintings.
Wood-elf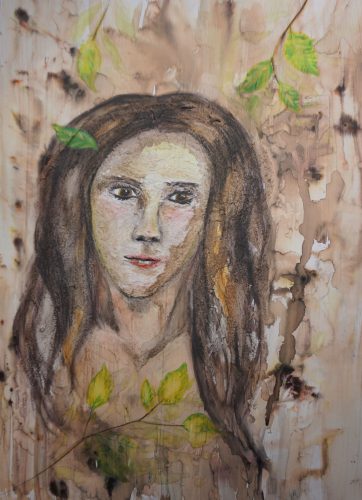 This intense-looking elven lady is almost a sculpture as well as a painting: I made her face in acrylic sculpting paste, and then coloured her with brusho pigment and watercolor pencils.
This next peacock used brusho pigment and watercolor pencils too, though he's flat on the paper, no sculpting paste this time!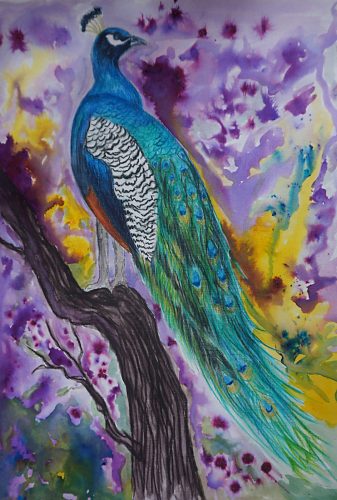 Here are two images where I used ink and brusho.  The first painting is of one of my cats: I painted the cat first, then added brusho and some sprayed ink.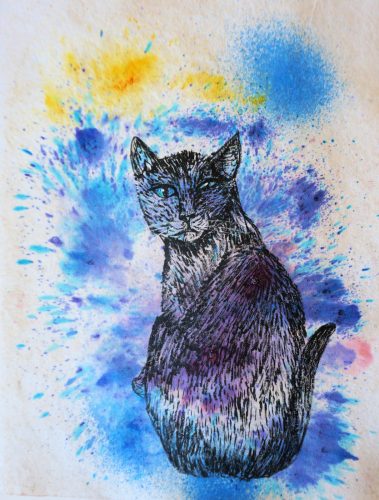 This  one,  I applied  brusho  to  the  paper, then added some  cheerful  dancing  ink figures.