Well, I fell out of Inktober about Day 21 : I felt I was rushing, and the quality of the things I was painting was going down, so I decided to give myself permission to stop drawing every single day for a bit.   Here are some of the things I made:
Above, a portrait of Luthien Tinuviel, inspired by a photo of Tolkien's wife Edith who inspired the character of Luthien.  This was drawn in biro with the golden flowers ink-painted.
An inkpainting for the prompt : 'bottle' which reminded me of this song from Lord of the Rings:
Ho! Ho! Ho! to the bottle I go
To heal my heart and drown my woe.
Rain may fall and wind may blow,
And many miles be still to go,
But under a tall tree I will lie,
And let the clouds go sailing by.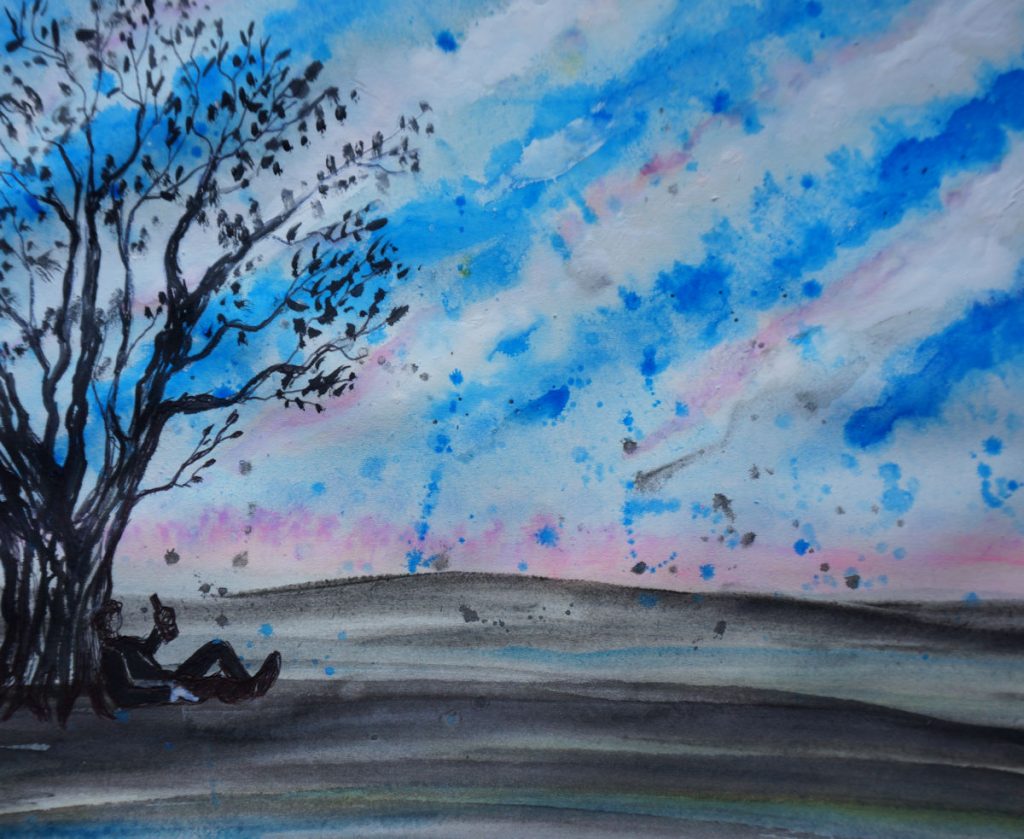 Inktober 18 : "swollen"
" As Sam stood there… he felt himself enlarged, as if he were robed in a huge distorted shadow of himself, a vast and ominous threat halted upon the walls of Mordor…
The one small garden of a free gardener was all his need and due, not a garden swollen to a realm; his own hands to use, not the hands of others to command."
Sam is tempted by the Ring.
Inktober prompt 14 : Clock.
Andreth as an old woman spinning by a sundial, with bonus cat.