I've been trying out painting things that are transparent or watery. Here's a leaf with water droplets that was a lot of fun to paint.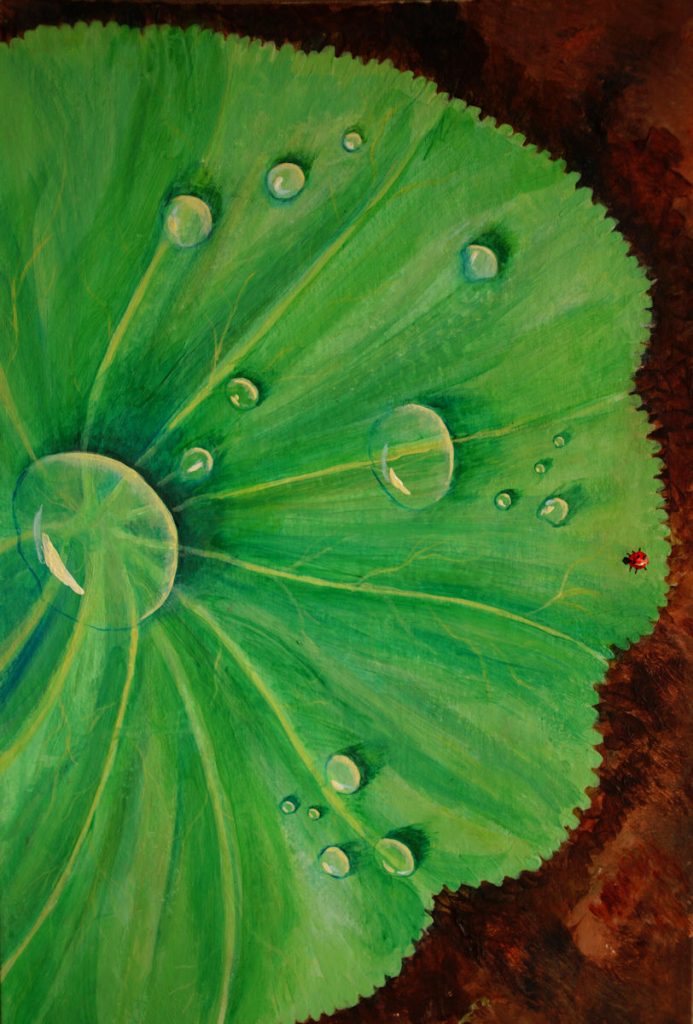 I decided I'd extend the technique and make some bubbles over a landscape (I painted the landscape a few years ago, it's a view looking out across the Tamar towards Dartmoor. I felt it needed something to add interest!).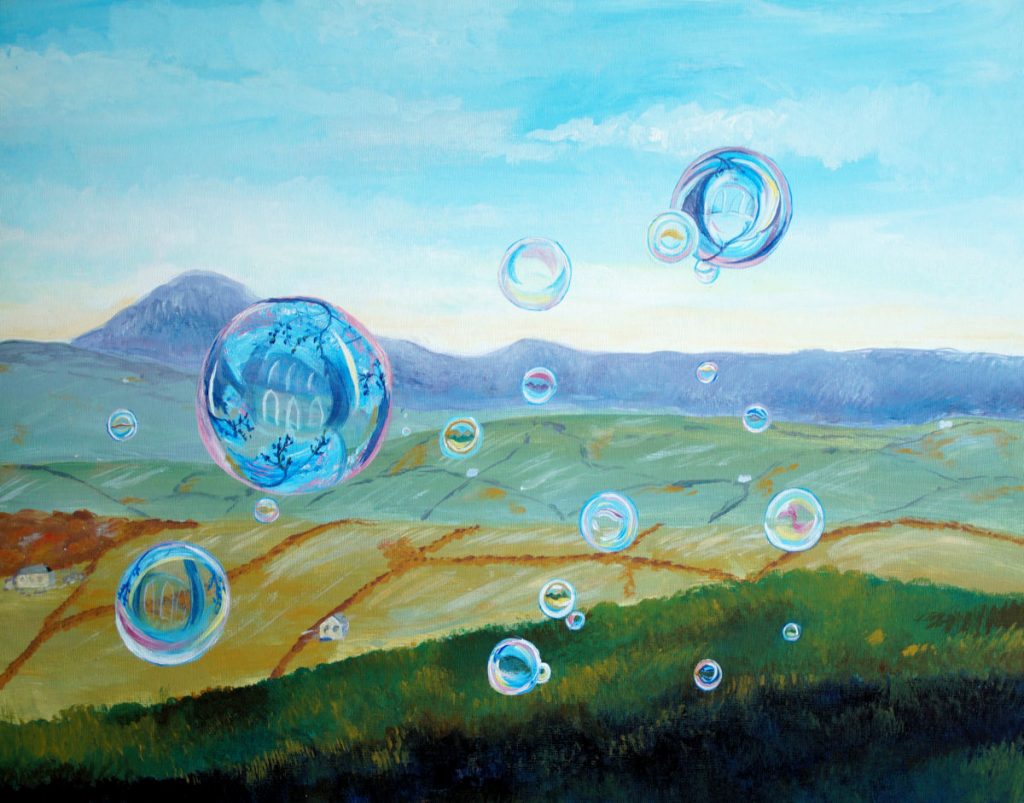 And finally, a still life, with a giant dice (a 20-sided one for roleplaying games). I was really pleased at how this came out!