Maglor from the Silmarillion meets Ilbereth, Father Christmas's secretary from Tolkien's Father Christmas Letters. Created for the Tolkien Reverse Summer Bang 2019 event, this work inspired this fabulous story by Narya-flame. This one is acrylic
And here's a second illustration of Maglor on Magdalen Bridge – this time in ink with inktense pencil colour.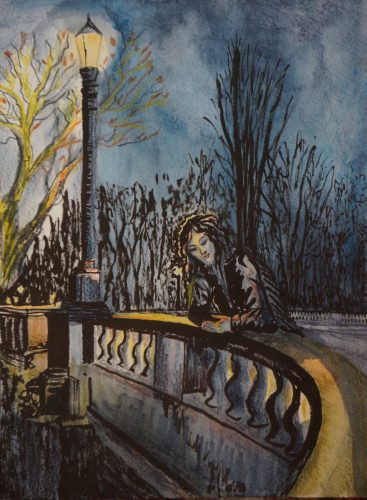 I made a brief video of the last painting by photographing it as I went along!