Since I've been doing some ink-painting and drawings in ink recently, I decided to attempt the Inktober challenge, and do a drawing a day.  Because of the need to make something very fast,  some of these have been slightly tweaked in software once photographed.
Here's the official prompt list!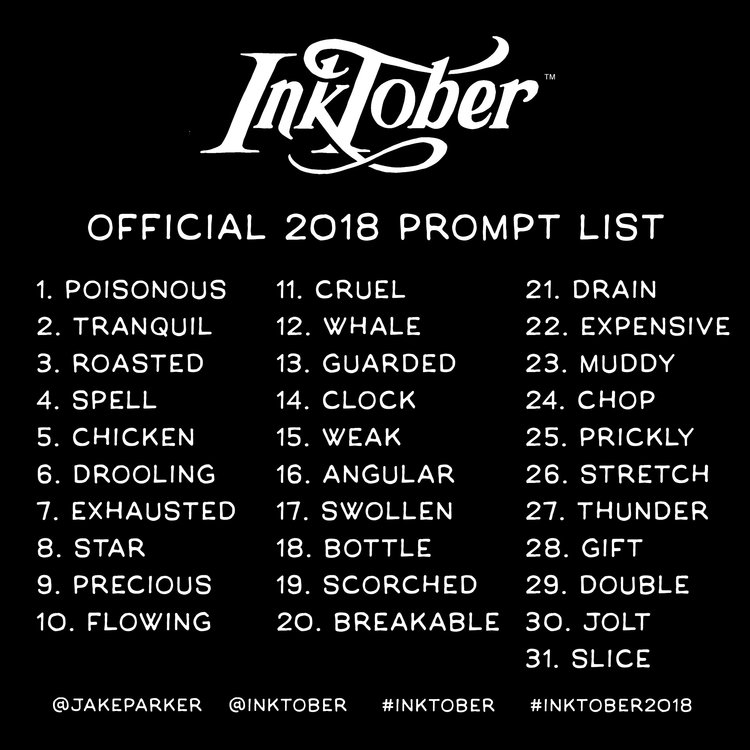 Day 1: a slight cheat, since I made this earlier.  The prompt was 'Poisonous'.
Day 2: Tranquil.

Day 3: Roasted
Three Trolls eating MuttonDay 4: Spell
Day 5: Chicken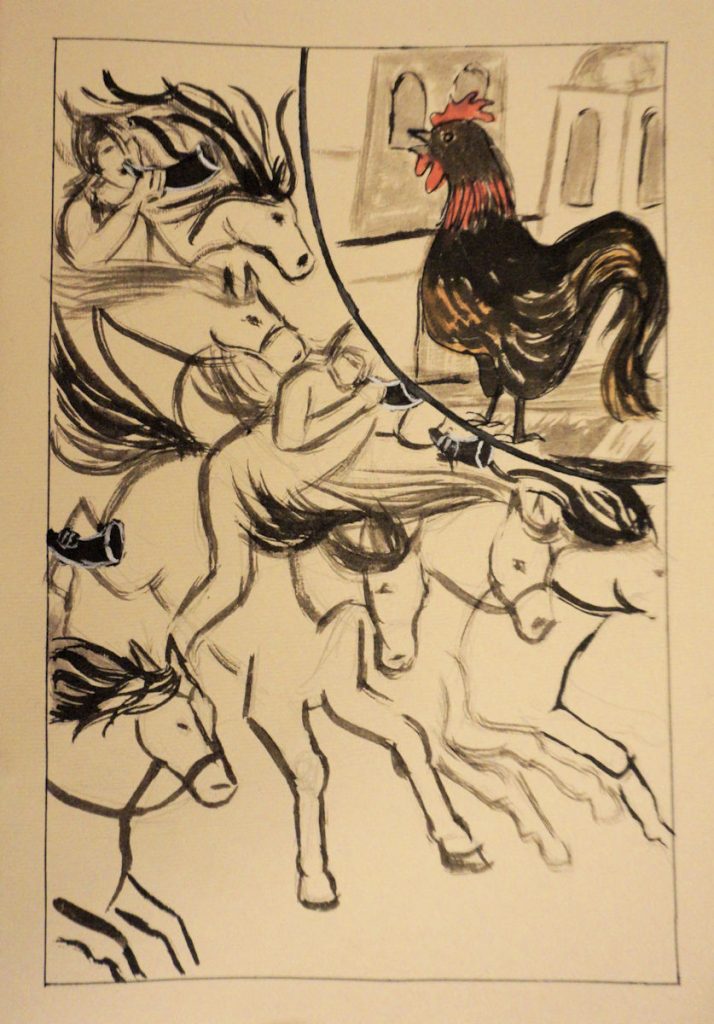 Day 6 : Drooling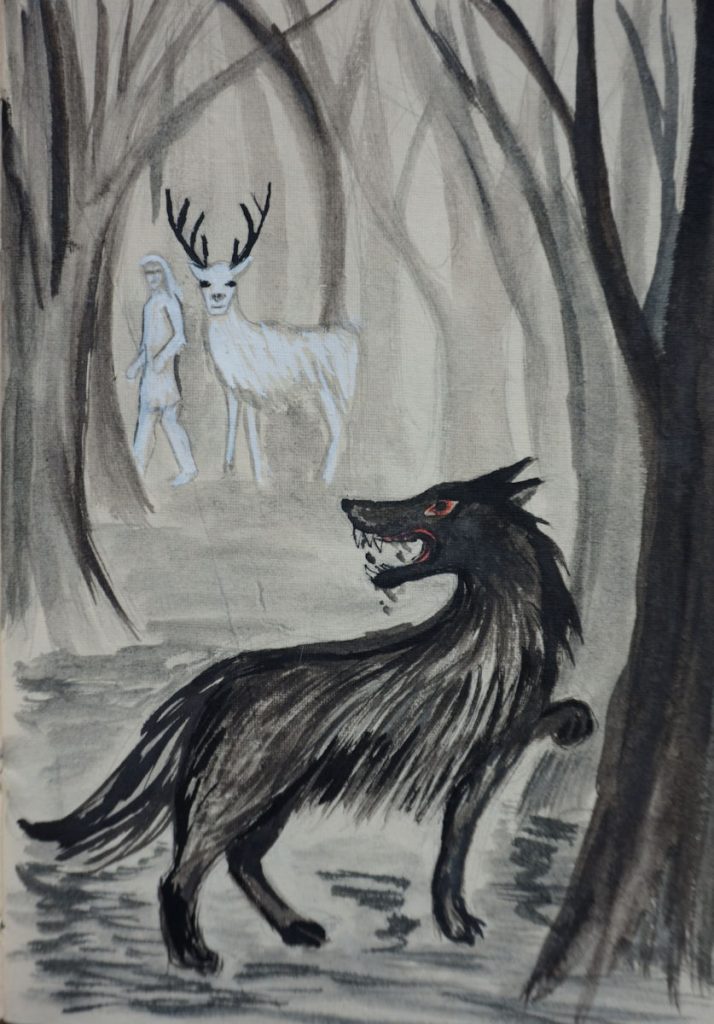 Day 7 : Exhausted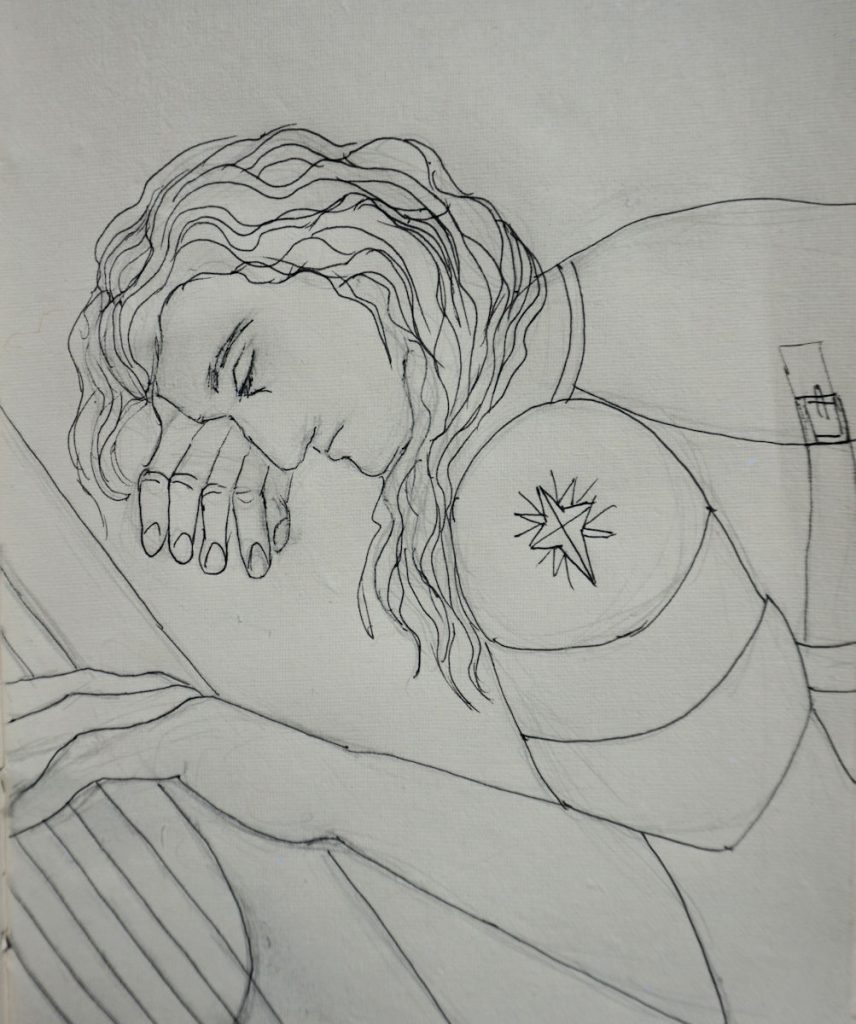 Day 8: Star